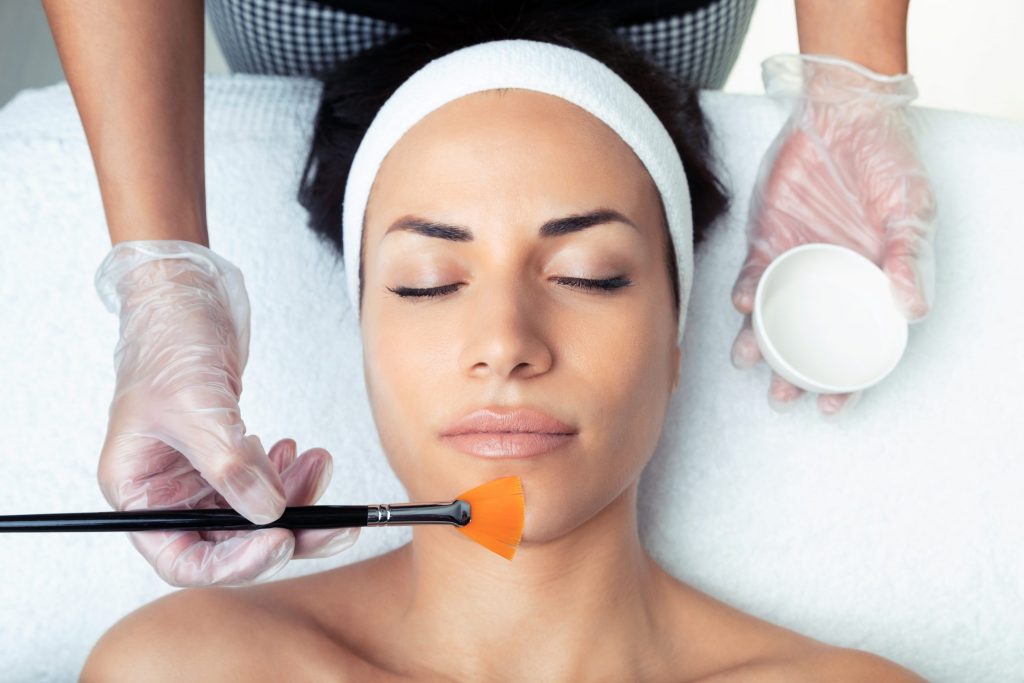 The Perfect Derma Peel:
The Perfect Derma Peel is a virtually painless and non-invasive chemical peel that lightens, brightens, and slows down aging of the skin. It combines powerful ingredients with effective acids to deliver outstanding results after one treatment that works for all skin types. One if its unique factors is the powerful antioxidant, Glutathione. The treatment has a unique formula that completes the treatment with only 2-4 days of peeling. 
After one treatment of The Perfect Derma Peel, overall skin tone and complexion will appear smooth, glowing, and fresh. Depending on skin conditions, multiple treatments may be necessary for desired results. A series of 2-3 treatments will allow for optimal results for more severe skin conditions such as Melasma and active acne. Normal activities may be resumed immediately post peel.
Benefits:
Improves clarity, tone, and texture 
Removes hyperpigmentation
Improves acne and acne scars
Reduces pore size
Softens fine lines and wrinkles
Youthful glowing skin 
RECOMMENDED INTERVAL FOR MAXIMUM RESULTS: 
Every 4 weeks
Who needs it:
— If you're looking for the safest option for a chemical peel
— If your complexion is undergoing dullness, and you need to find yourself anew with refreshed glow
— Someone who wants a skin transformation that lasts with results showing less than a week
The peel is allowed for patients ranging between 13-75 years old. A consultation is required prior to a peel treatment. 
Schedule an appointment below and peel your skin problems away at K. Stewart Beauty and Wellness. You may also call us at *phone no* for bookings and inquiries so we can give any additional information and answer your questions beforehand. 

K Stewart Beauty and Wellness
1310 Fleet St, Baltimore, MD 21201

E-Mail Us
info@kstewartbeautyandwellness.com

Facials and Peels Treatment
Facials and Peels Treatment
Facials and Peels Treatment
Facials and Peels Treatment
The Perfect Derma Plus Booster
The Perfect Derma Clear Booster