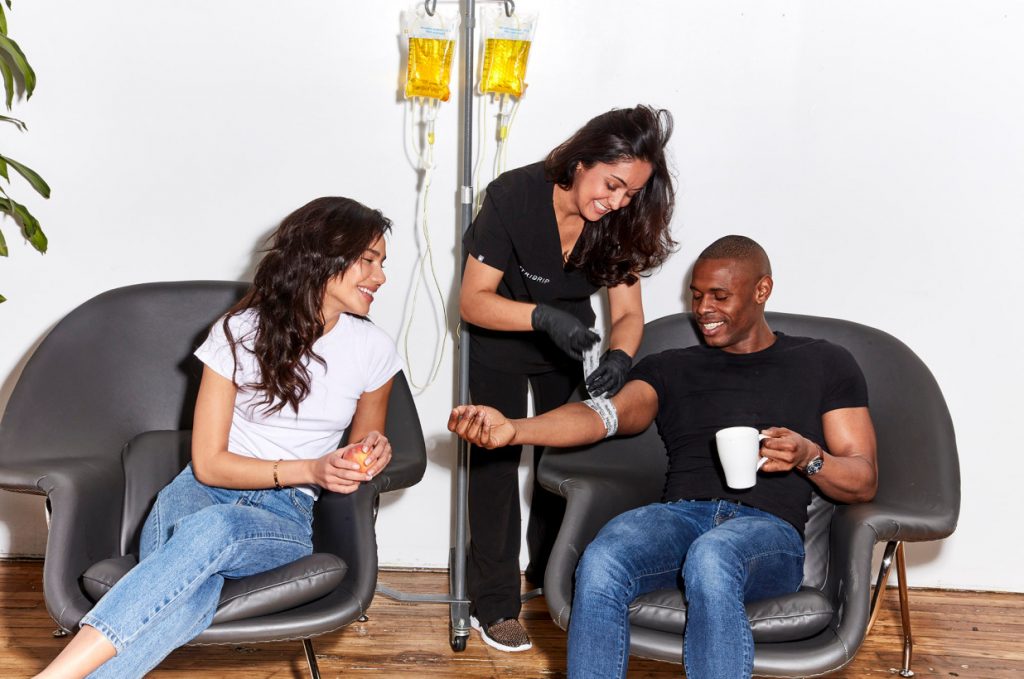 IV Hydration is a fast, safe, and effective way to deliver vitamins, minerals, and amino acids directly to the bloodstream. It nourishes the body at a cellular level making it possible for maximum absorption. Through this method, we can safely deliver the necessary optimum doses, that would not otherwise be tolerated orally, to produce dramatic and instant health benefits.
Benefits:
Increased energy
Enhanced mood
Improved sleep
Decreased stress and anxiety
Increased immunity & fatigue recovery
RECOMMENDED INTERVAL FOR MAXIMUM RESULTS: 
Depends on pre-diagnostic test 
Who needs it:
— If you're looking for a hangover cure or migraine treatment 
— If you want stress relief from illness or fatigue
— For someone undergoing athletic recovery
— If your body is crying out for fluids a.k.a. dehydration
IV Hydration is currently approved for adults aged 18 to 65. A consultation is required before any session.
Schedule an appointment below at K. Stewart Beauty and Wellness. You may also call us at *phone no* for bookings and inquiries so we can give any additional information and answer your questions beforehand. 
*Consultation required

K Stewart Beauty and Wellness
1310 Fleet St, Baltimore, MD 21201

E-Mail Us
info@kstewartbeautyandwellness.com