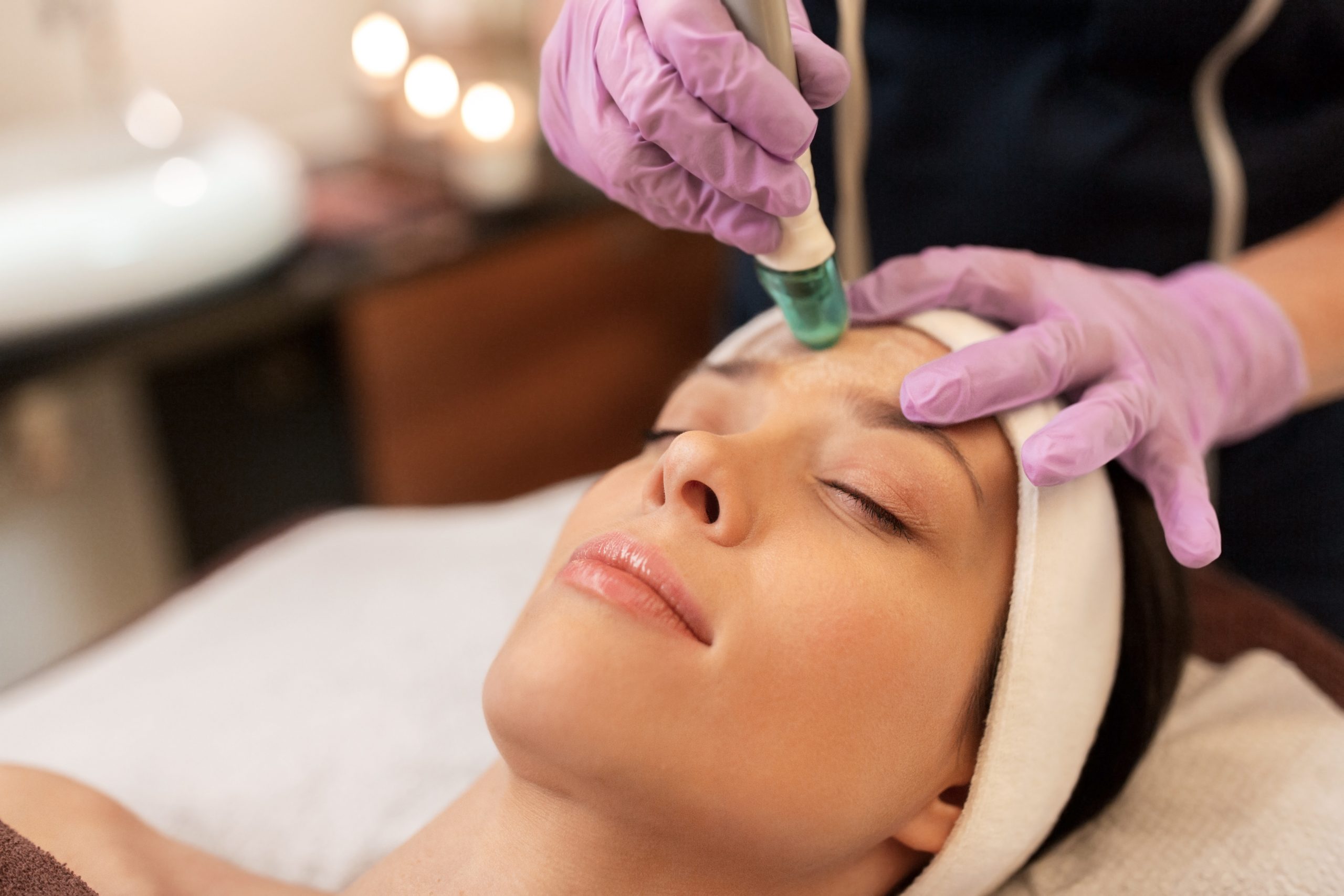 Known for its three-step process, the HydraFacial is a patented skin treatment that cleanses, extracts, and hydrates the skin. HydraFacial serums are made with nourishing ingredients that results to the skin looking firm, dewy, and hydrated. When it comes to overall skin wellness, HydraFacial technology and serums create a vortex effect to easily dislodge and remove impurities while simultaneously delivering hydrating skin solutions. The HydraFacial provides consistent results unlike traditional facial treatments that have different effects depending on your skin type and aesthetician. When booking your first appointment, expect the treatment with the 3-step process as follows:
CLEANSE + PEEL
Uncover a new layer of skin with gentle exfoliation and relaxing resurfacing.
EXTRACT + HYDRATE
Remove debris from pores with painless suction. Nourish with intense moisturizers that quench skin.
FUSE + PROTECT
Saturate the skin's surface with antioxidants and peptides to maximize your glow.
Benefits:
Reduces acne
Softens fine lines & wrinkles
Increases elasticity and skin tautness
Improves skin tone, brightness, and texture
Clears oily skin
Smaller pore sizes 
RECOMMENDED INTERVAL FOR MAXIMUM RESULTS: 
Once a month 
Who needs it:
— If you want a skin care routine that's to the 'next level' 
— For someone who has a variety of skin conditions like acne, dryness, and wrinkles
— If you're looking for a modern facial that's quick but effective 
— Someone who needs a break from outside stress and just focus on what really matters – YOU
HydraFacial is advisable for all ages and all skin types. The treatment can be specified to each patient's unique skin concerns. 
Schedule an appointment below and get the best skin of your life at K. Stewart Beauty and Wellness. You may also call us at *phone no* for bookings and inquiries so we can give any additional information and answer your questions beforehand. 

K Stewart Beauty and Wellness
1310 Fleet St, Baltimore, MD 21201

E-Mail Us
info@kstewartbeautyandwellness.com