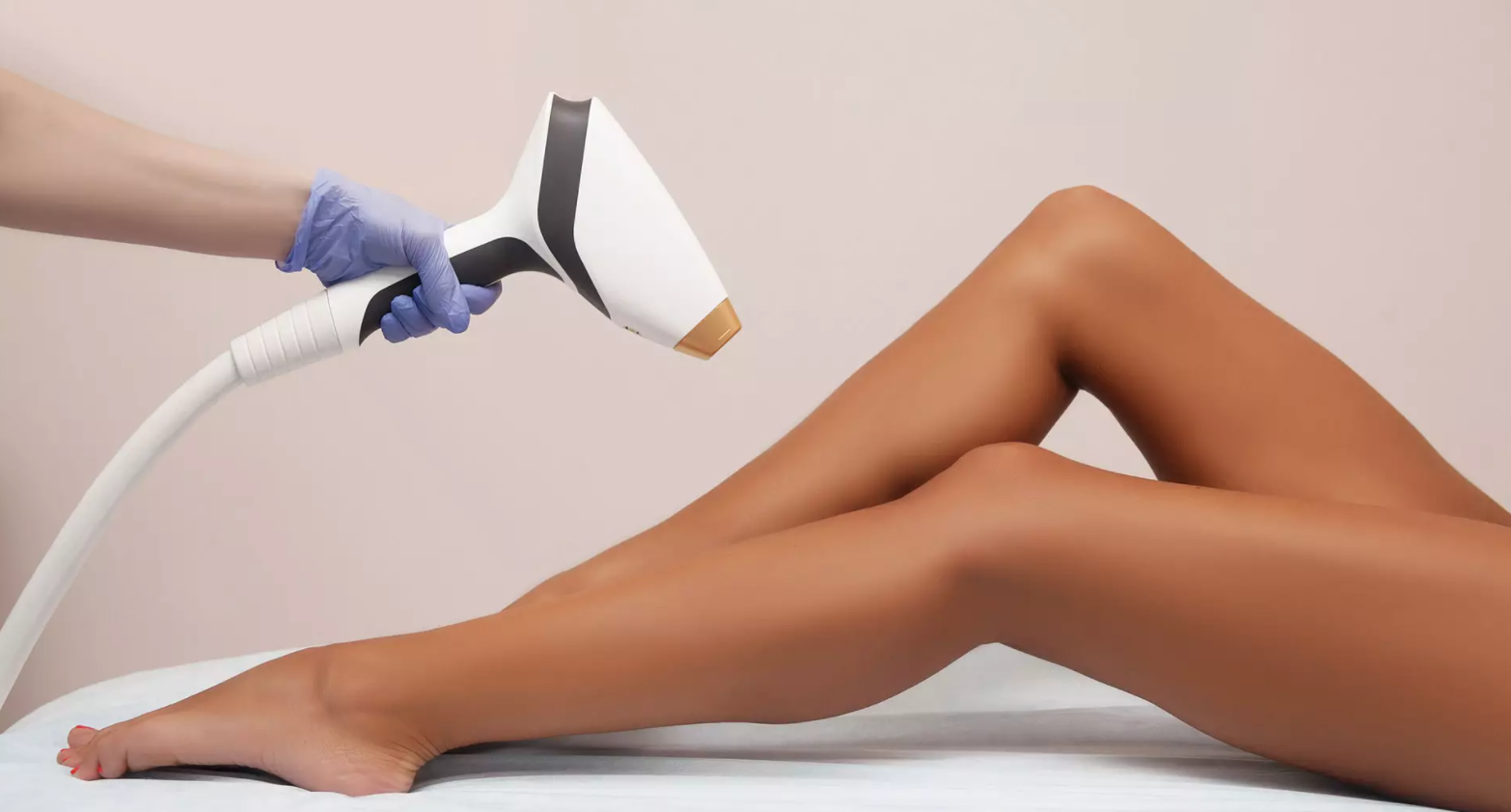 Laser Hair Removal Treatment
Available in K. Stewart Beauty & Wellness is the world's first and only "pain-free" laser hair removal platform. The Motus AY is the world's first FDA approved Alexandrite and Nd:YAG Laser for ALL skin types.  The technology provides a laser treatment that's totally comfortable, takes less time but is more effective, and can be used across skin-types. It eliminates the trade-offs that come with other laser hair removal options. This helps users overcome the previous restrictions and risks associated with treating darker skin types with an Alexandrite laser. For the first time, practitioners can now deliver the efficacy of the Alexandrite Laser on ALL skin types (1 – 6); not just the traditional 1 – 3. 
Benefits:
Quick treatment from only 20 mins. to an hour
Saves money in the long run
Eliminates ingrown hairs
Saves time to shave and wax
No need to grow hair between treatments
RECOMMENDED INTERVAL FOR MAXIMUM RESULTS: 
Every 6 to 8 weeks 
Who needs it:
— If you want to stop shaving and waxing 
— If you're looking for a painless laser hair removal treatment
— For someone who needs a treatment that drastically reduces hair growth altogether
— If expecting for smooth and flawless skin 
How to prepare for your laser appointment:
Avoid tanning and using sunless tanners
Follow your aesthetician's advice for avoiding sun exposure before and after treatment. Whenever you go out, apply a broad-spectrum, SPF30 sunscreen.
Refrain from waxing or plucking your skin
Plucking and waxing can disturb the hair follicle and should be avoided at least four weeks before treatment.
Before your session, shave the treatment area
Trimming and shaving is recommended the day before laser treatment. It removes hair above the skin that can result in surface skin damage from burnt hairs, but it leaves the hair shaft intact below the surface.
Check your medications
Ask your doctor about what medications you are currently taking, such as aspirin or anti-inflammatory drugs, may be harmful so that it can avoided before the procedure.
For face, remove makeup or creams
The face needs to be free of anything and fully wiped clean before the treatment begins. 
While treating clients using Moveo Technology, a plume protection mode is activated. This reduces risks associated with COVID-19 transmission, resulting in safer laser treatments.
Schedule an appointment below and get lasered K. Stewart Beauty and Wellness. You may also call us at *phone no* for bookings and inquiries so we can give any additional information and answer your questions beforehand.
*Consultation required 

K Stewart Beauty and Wellness
1310 Fleet St, Baltimore, MD 21201

E-Mail Us
info@kstewartbeautyandwellness.com

Laser Hair Removal Treatment
Skin Tightening Treatments
Schedule a consultation today