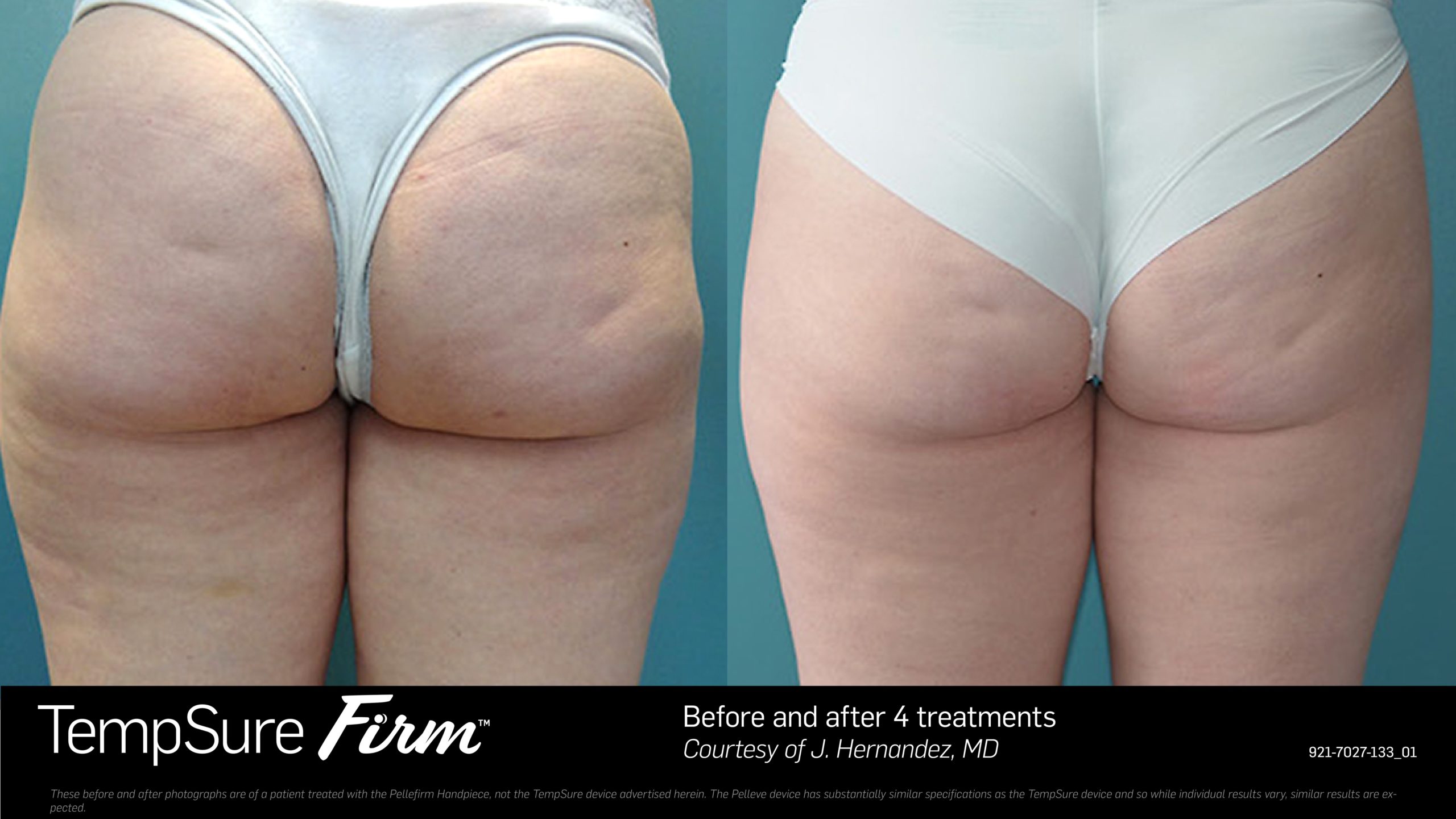 Skin Tightening Treatment
Age is just a number and Cynosure helps prove that. Cynosure's advanced technology helps people feel young and beautiful again. Our state-of-the-art treatments can reduce signs of aging, from wrinkles and crow's feet to facial veins, fine lines and more. Maintain your youthful look and age gracefully by getting rid of loose skin. We target both the face and body with two different skin tightening devices from Cynosure's radiofrequency treatment and technology. 
TempSure Firm
TempSure Firm is a skin tightening device used on the thighs, buttocks, arms, and abdomen – areas that commonly accumulates excess fat. It's non-invasive and has no downtime. 
TempSure Envi
TempSure Envi is skin tightening device used on the eyes, face, and neck to minimize fine lines and wrinkles. There is radiofrequency heating used to achieve a more youthful and evenly textured skin of the face without injections, surgery, or downtime. 
Benefits:
Non-invasive
Requires less time than surgical procedures
No downtime 
Improves lift and elasticity 
Natural results
RECOMMENDED INTERVAL FOR MAXIMUM RESULTS: 
Every 2 to 6 weeks 
Who needs it:
— If you're experiencing loss of laxity in skin
— For someone not quite getting the desired results from doing workouts
— If you recently went through pregnancy 
— For those who want to lift skin on the face and body area
Skin tightening is recommended but not limited from ages 30 to 60. A consultation is required prior to the session. You may check our prices and packages. 
Schedule an appointment below at K. Stewart Beauty and Wellness. You may also call us at *phone no* for bookings and inquiries so we can give any additional information and answer your questions beforehand. 
*Consultation required

K Stewart Beauty and Wellness
1310 Fleet St, Baltimore, MD 21201

E-Mail Us
info@kstewartbeautyandwellness.com

Schedule a consultation today